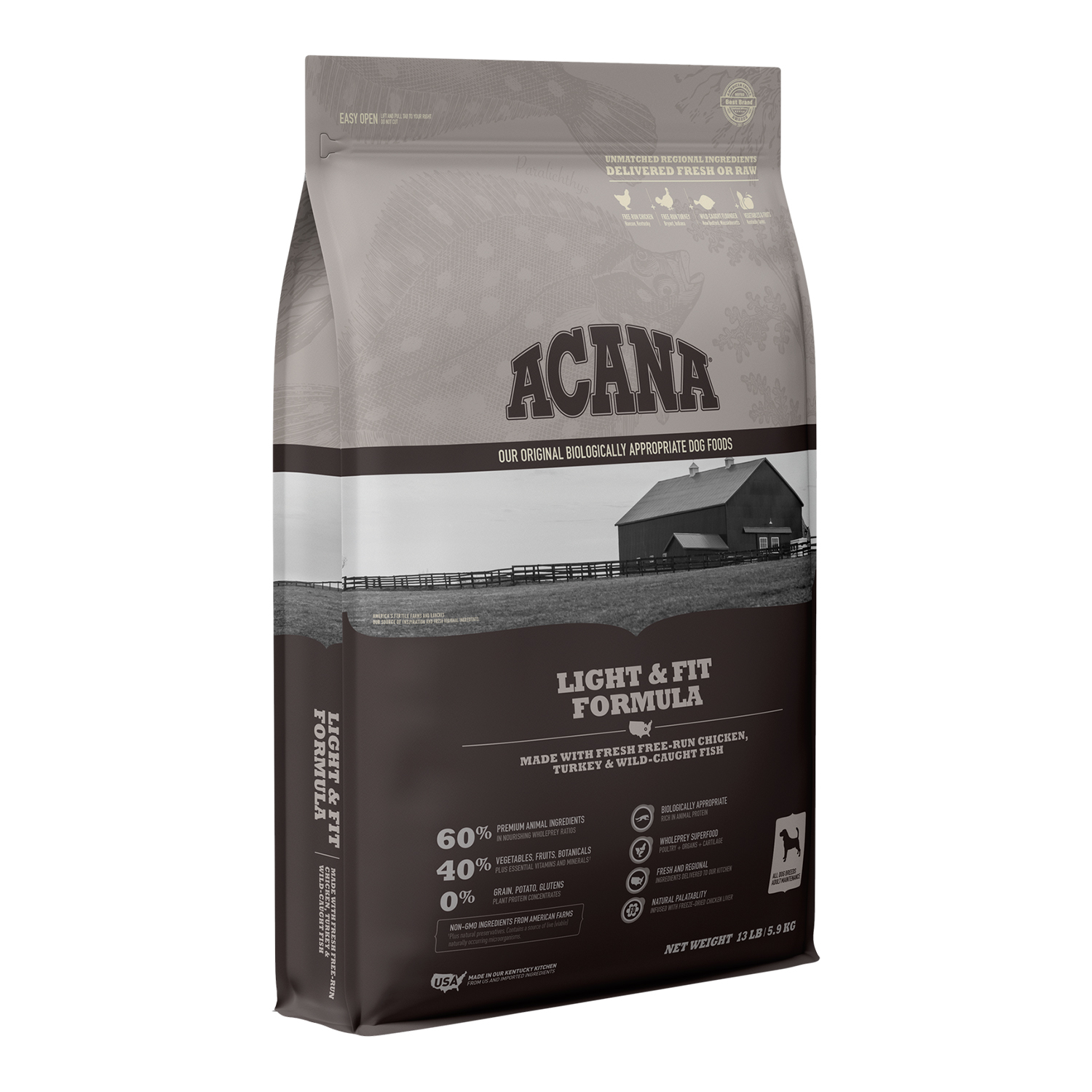 Acana Light & Fit Formula Dry Dog Food
Top 5 ingredients of Acana Light & Fit Formula Dry Dog Food are Deboned Chicken, Deboned Turkey, Chicken Meal, Turkey Meal, and Whole Red Lentils.
Guaranteed Analysis
Crude Protein (min.):
33%
Calories:
3055 kcal/kg (348 kcal per 8 oz cup)
Acana Light & Fit Formula Dry Dog Food Ingredients
Deboned chicken, deboned turkey, chicken meal, turkey meal, whole red lentils, whole green peas, whole yellow peas, lentil fiber, flounder, chicken broth, pumpkin, whole green lentils, whole pinto beans, whole chickpeas, herring meal, pollock oil, natural chicken flavor, dried egg, chicken liver, chicken heart, chicken fat, chicken cartilage, chicken gizzard, mixed tocopherols (preservative), dried kelp, whole pumpkin, collard greens, whole carrots, whole apples, zinc proteinate, calcium pantothenate, freeze-dried chicken liver, freeze-dried turkey liver, chicory root, turmeric, sarsaparilla root, althea root, rose hips, juniper berries, dried lactobacillus acidophilus fermentation product, dried bifidobacterium animalis fermentation product, dried lactobacillus casei fermentation product
We specified the salt's position and marked it to help you evaluate the ingredients better with The Salt Divider.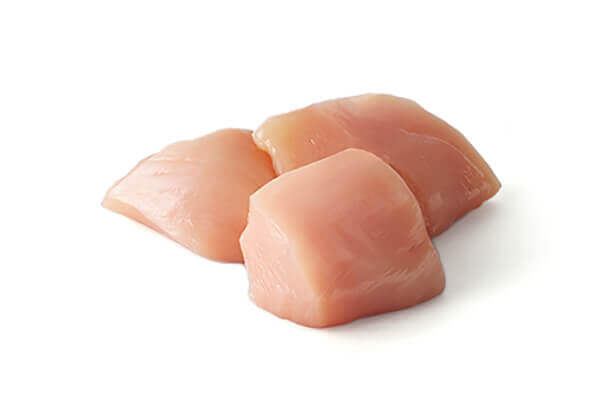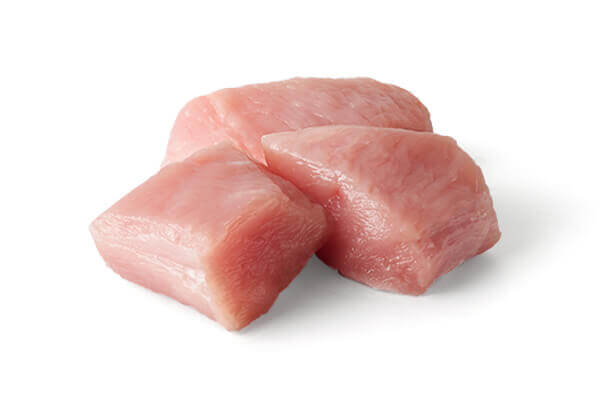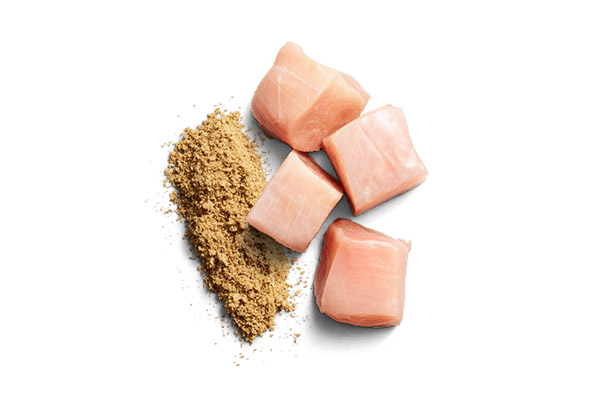 Deboned Chicken
This is your main protein ingredient. While not including the weight in bones, this ingredient is likely to still be heavier due to water content. This shouldn't be considered the main protein ingredient.
Deboned Turkey
Is a quality source of animal protein. Less commonly used than chicken, turkey contains a rich nutrient profile.
Chicken Meal
Chicken meal is a dry, rendered product from whole chickens that has been through some processing to remove water and fat. It looks like brown flour and it's a highly concentrated protein/mineral resource.
Chicken meal is basically chicken with a longer storage time. It's a protein rich food and also Vitamin B12, Tryptophan, Choline, Zinc, Iron, and Copper resource. However, it's an already processed material in dog food manufacturing and makes the food ultra-processed.
Turkey Meal
Provides yet another quality source of concentrated protein. Like chicken meal, turkey meal is a concentrated form of meat which can provide up to 3 times more protein than it's fresh counterpart.
Whole Red Lentils
Starch Meter
Protein (33%)
Starch (32%)
According to the guaranteed analysis, Acana Light & Fit Formula Dry Dog Food has 33% protein, 10% fat, 8% fiber, and 12% moisture. If we assume 5% ash, then the starch amount in this dog food is 32%.
---