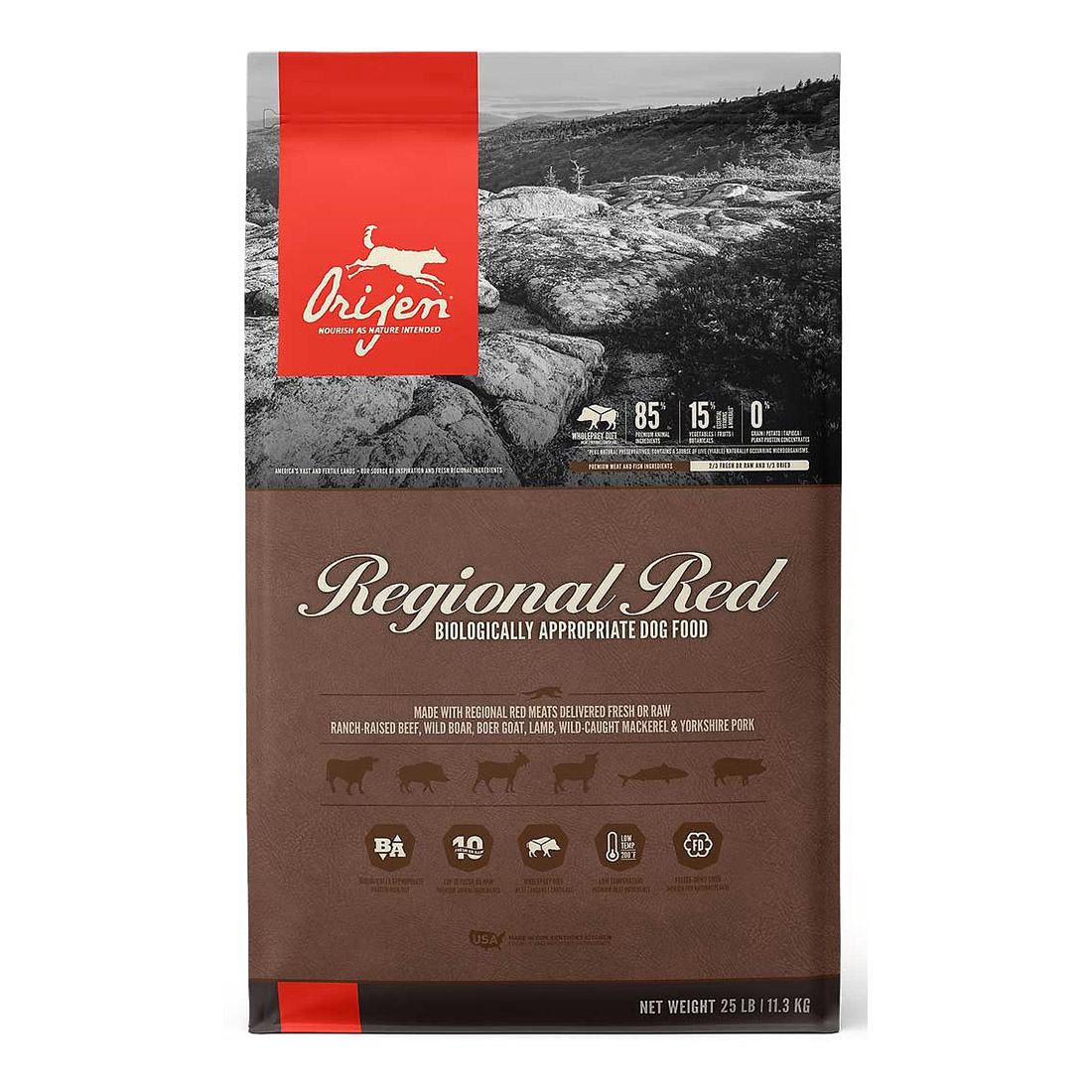 Orijen Regional Red Dry Dog Food
Top 5 ingredients of Orijen Regional Red Dry Dog Food are Deboned Beef, Deboned Wild Boar, Deboned Goat, Deboned Lamb, and Lamb Liver.
Guaranteed Analysis
Crude Protein (min.):
38%
Calories:
3,860 kcal/kg, 440 kcal/cup
Orijen Regional Red Dry Dog Food Ingredients
Deboned Beef, Deboned Wild Boar, Deboned Goat, Deboned Lamb, Lamb Liver, Beef Liver, Beef Tripe, Wild Boar Liver, Deboned Mutton, Beef Heart, Whole Atlantic Mackerel, Deboned Pork, Goat Meal, Beef Meal, Lamb Meal, Mackerel Meal, Whole Red Lentils, Whole Pinto Beans, Beef Kidney, Pork Liver, Herring Meal, Mutton Meal, Whole Green Peas, Whole Green Lentils, Whole Navy Beans, Whole Chickpeas, Natural Pork Flavor, Beef Fat, Pollock Oil, Pork Kidney, Lentil Fiber, Whole Yellow Peas, Lamb Tripe, Wild Boar Heart, Wild Boar Cartilage, Beef Cartilage, Mixed Tocopherols (Preservative), Dried Kelp, Whole Pumpkin, Collard Greens, Whole Carrots, Whole Apples, Zinc Proteinate, Freeze-dried Beef Liver, Freeze-dried Beef Tripe, Freeze-dried Lamb Liver, Freeze-dried Lamb Tripe, Chicory Root, Turmeric, Sarsaparilla Root, Althea Root, Rosehips, Juniper Berries, Dried Lactobacillus Acidophilus Fermentation Product, Dried Bifidobacterium Animalis Fermentation Product, Dried Lactobacillus Casei Fermentation Product
We specified the salt's position and marked it to help you evaluate the ingredients better with The Salt Divider.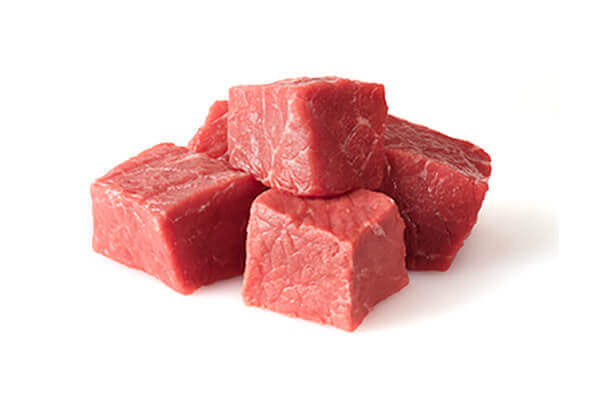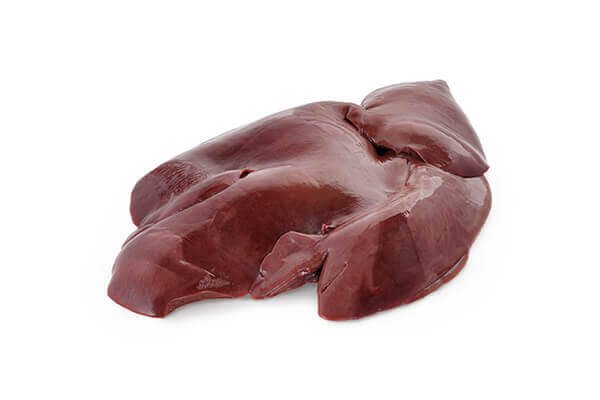 Is the first ingredient in this By Nature brand canned dog food. Dogs naturally love the flavor of beef, and pet nutritionists like it because it is a highly-digestible source of protein with the added benefit of essential amino acids.
Deboned Lamb is a highly nutritious and easily digestible source of protein for dogs. It is a good source of essential amino acids, which are necessary for the growth and maintenance of muscle mass.
Deboned lamb is also a good source of vitamins and minerals, such as iron, zinc, and B vitamins, which can help support a dog's overall health and well-being.
This is a better concentration of protein than raw food materials.
Starch Meter
According to the guaranteed analysis, Orijen Regional Red Dry Dog Food has 38% protein, 18% fat, 4% fiber, and 12% moisture. If we assume 5% ash, then the starch amount in this dog food is 23%.
The largest proportion of Carbohydrates in dog food is provided by starch and indeed dogs don't have carbohydrate requirement at all.
We calculated the starch ratio in Orijen Regional Red Dry Dog Food as 23%.
Average starch ratio of dry dog foods on inthekibble.com is 38.67% - and that means this Orijen kibble has less starch ratio than the average.
Protein (38%)
Starch (23 %)
---