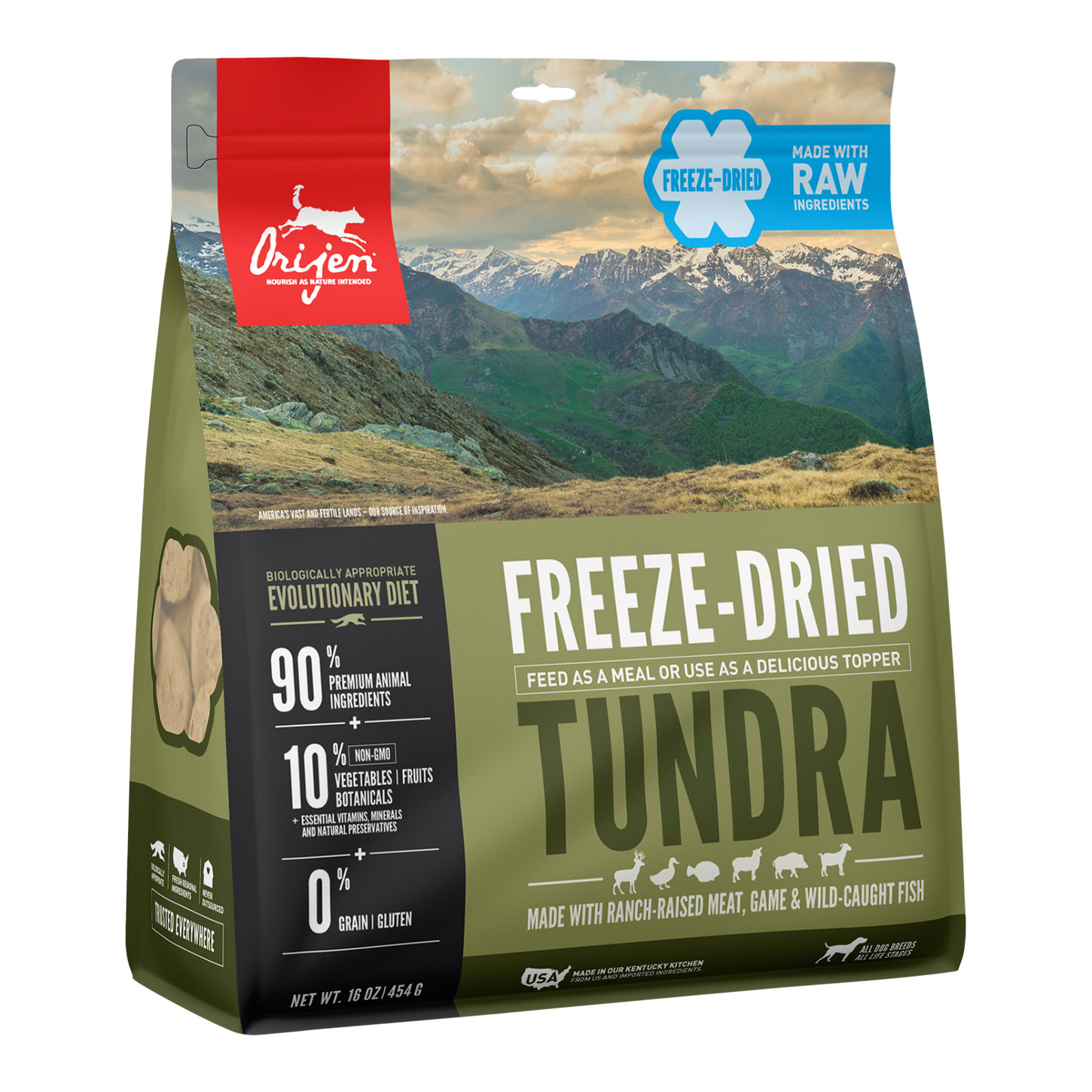 Orijen Tundra Freeze-Dried Dog Food
Top 5 ingredients of Orijen Tundra Freeze-Dried Dog Food are Venison, Duck, Flounder, Lamb, and Duck Liver.
Guaranteed Analysis
Crude Protein (min.):
37%
Calories:
4,980 kcal/kg, 75 kcal per medallion
Orijen Tundra Freeze-Dried Dog Food Ingredients
Venison, Duck (Ground with Bone), Flounder, Lamb Meat, Duck Liver, Herring, Lamb Liver, Wild Boar Liver, Wild Boar, Goat Meat, Pea Fiber, Whole Pumpkin, Collard Greens, Carrots, Apples, Wild Boar Bone, Lamb Kidney, Lamb Tripe, Wild Boar Heart, Goat Liver, Goat Tripe, Goat Kidney, Duck Heart, Dried Help, Zinc Proteinate, Potassium Chloride, Manganese Proteinate, Copper Proteinate, Calcium Pantothenate, Vitamin E Supplement, Mixed Tocopherols (Preservative)
We specified the salt's position and marked it to help you evaluate the ingredients better with The Salt Divider.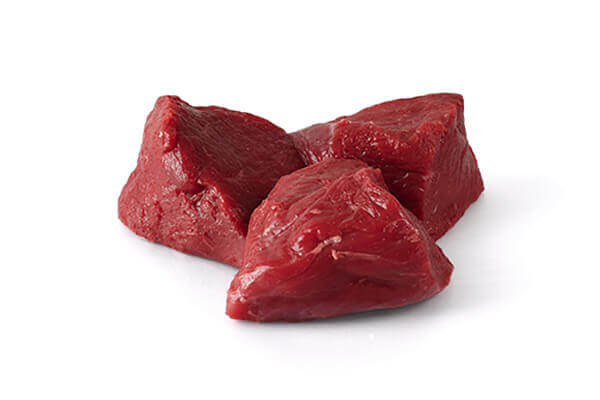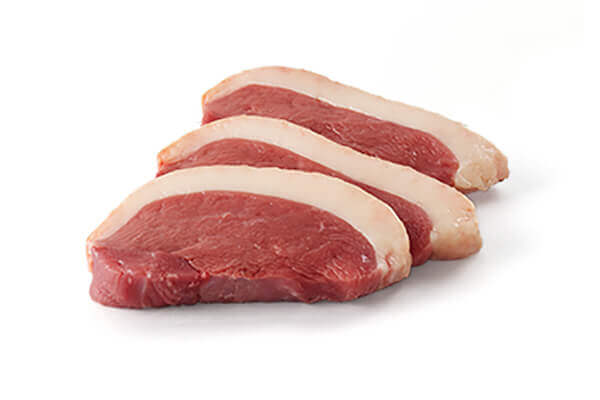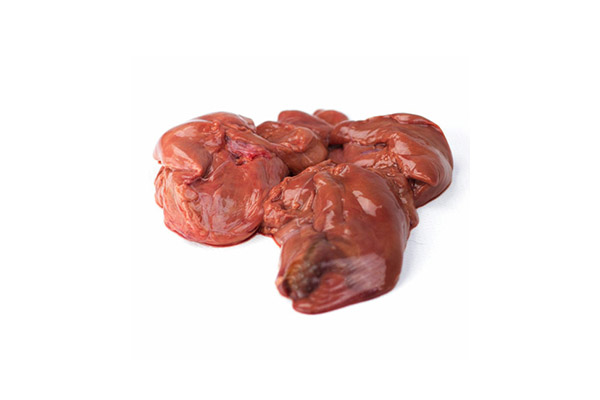 Venison is a high-quality alternative source of protein that is highly digestible by dogs. The protein provides essential minerals that enhance muscle development, organ function, and energy.
This ingredient is an excellent source of protein for dogs as well as adds flavor. The essential amino acids help to build and support muscle and organ development.
Lamb is a high-quality protein source that is commonly used in dog kibble. It is a rich source of essential amino acids, which are the building blocks of protein. These amino acids support healthy muscle growth and maintenance, and help to maintain a healthy immune system.
Lamb is also a good source of vitamins B12 and B6, as well as zinc and iron, which are essential for maintaining overall health and well-being.
This ingredient is used as a protein source and is a great source of iron. Liver is a great source of vitamins A, D and most of the B vitamins. Dogs love the flavor of liver which makes it a popular ingredient in pet foods.
---